Litespeed Airshow is an indoor assembly program that uses STEM*

education to engage and inspire kids.

*Science, Technology, Engineering & Mathematics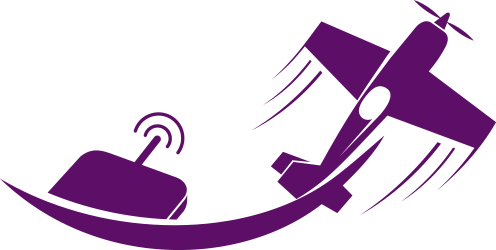 We Use RC Airplanes & Drones
Watch students engage as we explain how radio signals work to control the direction of an airplane's flightpath.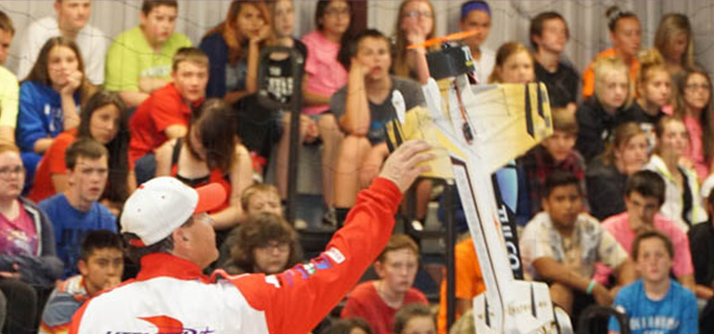 To Tell the Wright Brothers' Story
Just like Orville and Wilbur, students learn their dreams will come true if they "Never Give Up!"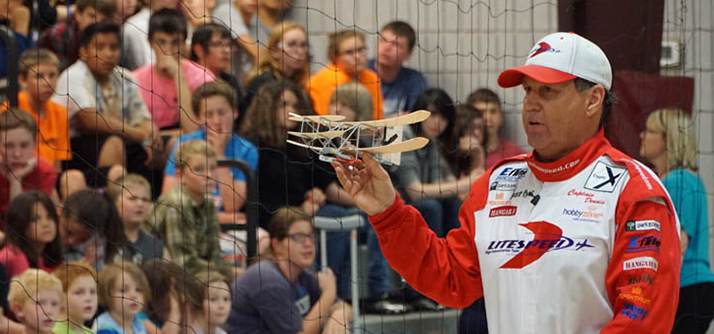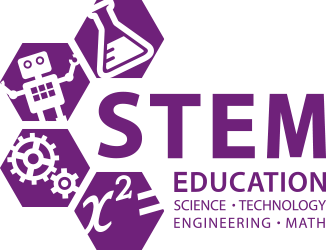 And Get Kids Hooked on STEM For Life!
We show students the joy STEM activities provide today and the hope of STEM careers in their future.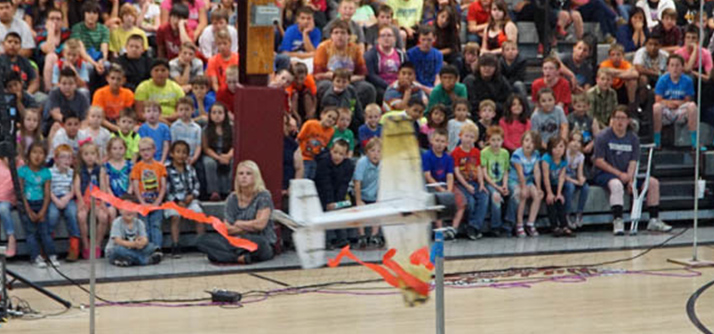 "In 40 years of educating, I've never seen students respond with such enthusiasm and interest to a school assembly. The Litespeed AirShow is true STEM education."
Dr. Clark Ogilvie, Superintendent, Owasso, Oklahoma Schools
We Teach the Fundamentals of STEM
The Story of the Wright Brothers
The Function of Radio Signals
What is the teaching level of the airshow?
Our airshow is designed specifically for elementary students of all ages.
How does the airshow apply to children of all ages?
We promote good character by encouraging kids to say no to drugs, alcohol, tobacco, and profanity.
How much does an airshow cost?
Because of our generous donors, all airshows are free to schools — up to 100 shows per year.
We've inspired thousands of kids in Oklahoma and around the U.S.
BUT WE'RE NOT DONE YET. WE NEED YOUR HELP.
HERE'S HOW YOU CAN GET INVOLVED:

MEET WITH US
Hear how you can make a difference in a child's life.
DONATE NOW
Give online or by check and we'll send you a tax-deductible receipt.
STAY CONNECTED
See how you've made a difference in the life of a child and change another!
Sponsor an entire school assembly or a series of assemblies for a school district.
Hear What Students & Teachers Say
"This makes me want to fly planes!"
1st Grade Student, Owasso, OK
"The show was very thrilling to watch! Captain Dennis was a great teacher for explaining how planes work. The Wright Brothers story inspired me to never give up and to keep trying even if you don't succeed the first time."
5th Grade Student, Owasso, OK
"I really liked it because there was a race and remote control airplanes. I like electronics because I have an electronic brain"
2nd Grade Student, Owasso, OK
"The Airshow was very educational, motivational, and entertaining! The message was, "never give up on your dreams," which is a great message for both children and adults."
5th Grade Teacher, Owasso, OK
"What a neat message and engaging show! Our students were listening and watching attentively. They left excited, but with a lesson learned!"
Principal, Owasso, OK
"It was an energizing and engaging way to remind students to never give up regardless of the number of attempts, failures, or struggles, because they are unique individuals with a special purpose."
Kindergarten Teacher, Owasso, OK
Litespeed Airshow Episode 1
Check out our Youtube channel, with our first video "The Minivan Fly-Through!"
Join us on this exciting journey and become a part of something big!
Together, we can inspire students and kids and give them hope for a bright future.